Pioneers of IT innovations.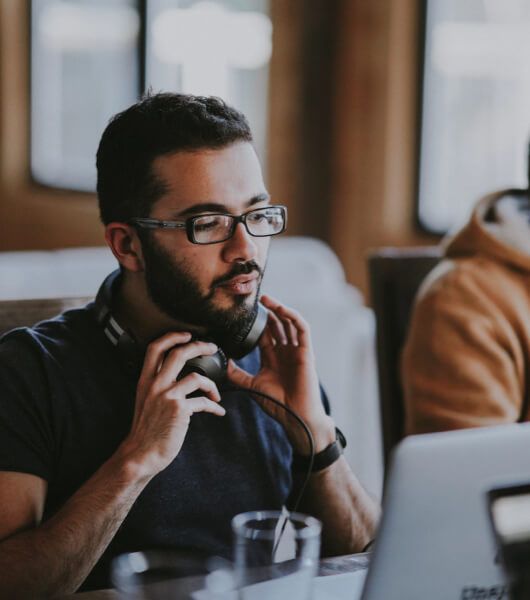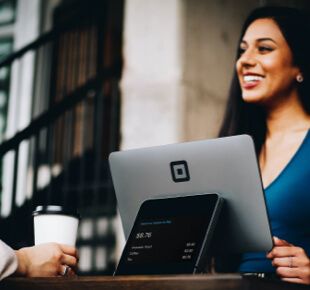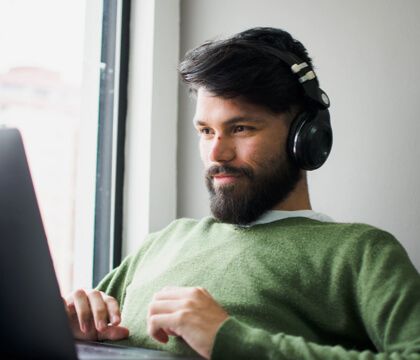 Correlation technologies mark the beginning of Bluelupin's innovative journey.
In 2012, Bluelupin co-founded correlation technologies to fill the communication breach between students, teachers, and parents. Our edtech solution received acceptance and appreciation from 200 schools in the United States. It marked a significant boost in the sales of our edtech product. We realized that mobility enterprises in India could introduce a pool of opportunities to Bluelupin. The idea behind introducing a new venture was to explore growth prospects. Soon after the idea, we began working to execute it successfully. Initially, Bluelupin introduced a mobile platform for MSMEs in India. Luckily, we received warm responses from clients in India including Vodafone Foundation, Patanjali Group, and Reliance. With dedication and perseverance, Bluelupin earned a reputation in the tech industry. We have a strong client base across the US and India.
What does Bluelupin possess to offer the clients?
Bluelupin is committed to exceeding our customers' expectations with premium quality products and services.
Bluelupin is committed to exceeding our customers' expectations with premium quality products and services.
We have earned goodwill in the tech industry through our efficiency and excellence.
Our team is made up of professionals with a lot of experience and talent who love to use their skills to change the world through technological innovations.
Enter Bluelupin Technologies
01
In 2013, Ashish Srivastava, Tushar Gupta and Subodh Pushpak cofounded Bluelupin Technologies with a vision to provide a low-cost mobility solutions to small and mid sizes business in India.
02
Our first offering was a mobile platform for small and mid-sized businesses in India.
03
The platform was advanced and helped businesses build native apps, which were far more reliable and user-friendly compared to other types of apps.
04
The platform received the great response and got customer likes Reliance, Patanjali Group and Vodafone Foundation.
05
Bluelupin established itself as a mobility solution provider and we started diversifying our offerings by taking on projects for service businesses.
06
This strategy allowed us to gain a foothold in the market and build a loyal customer base.
A Reputation for Quality and Innovation
01
At Bluelupin, we are committed to delivering high-quality products and solutions to our clients that exceed their expectations.
02
We have a proven track record of success in this regard, with a reputation for excellence in the industry.
03
Our team is made up of talented and experienced professionals who are passionate about using their skills to make a difference through technology.
04
We are constantly seeking out new technologies and approaches that will help us to innovate and improve the products and solutions that we offer.
05
Our diverse client base is a testament to our ability to adapt and meet the needs of businesses across a range of industries, including enterprise, edtech, non-profit, and government.
06
We have also had the opportunity to work with start-ups and help them get off the ground with our technology-based solutions.
Leadership and Experience at the Helm
Ashish Srivastava (CEO)
Ashish Srivastava, serving as the CEO of Bluelupin, possesses expertise in cloud-based system design and data analysis. He is also the co-founder of three different companies. Ashish is responsible for overseeing finances, and sales and marketing of the tech products.
He boosted innovation and growth in Bluelupin Technologies through his visionary and dynamic personality. Also, he advocates for job opportunities for the minor sections of society. By this, he intends to promote diversity in the tech industry.
Tushar Gupta
The co-founder Tushar Gupta is serving as the Chief Design Officer at Bluelupin Technologies. Tushar possesses an experience of 24 years in the tech industry. He is an experienced UX designer and is well-versed in managing project and business operations.
Along with his team of skilled developers, Tushar introduces solutions for complex problems and drives business outcomes.
Committed to Excellence
At Bluelupin, we don't just talk about excellence – we strive to embody it in everything that we do.
We believe that the key to delivering exceptional products and solutions is to have a team of talented and dedicated professionals who are committed to continuous learning and improvement.
That's why we prioritize ongoing training and development for our team members, provide them with the resources and support they need to stay at the top of their game.
We also believe in creating a positive and enjoyable work environment for all of our employees, and we are committed to fostering a culture of collaboration and mutual support.
Whether we are working on a small project or a large-scale deployment, we approach every challenge with a sense of urgency and a desire to deliver the best possible results for our clients.
We understand that our success is directly tied to the success of our clients, and we go above and beyond to ensure that they are satisfied with our work.
Simply put, excellence is at the heart of everything that we do at Bluelupin, and we are dedicated to upholding this standard in all of our endeavours.
Thank you for considering Bluelupin for your technology needs.
We are proud of the journey that has brought us to where we are today, and we are excited for what the future holds. We look forward to working with you and helping your business succeed.
Accelerate Your Digital Transformation