Custom E-commerce

Development

A Custom e-commerce website gives a unique feel to your brand as it showcases who you are, and what you stand for and leaves a good first impression on your audience.
We bring trusted solutions for your business.
A Custom e-commerce platform is crucial as it only gives your brand an aesthetically appealing look but also offers great features that can be customized based on your business needs and goals.
Additionally, a good e-commerce platform development service provider makes sure that it does not compromise on functionality which is one of the top demands among online users.
Mobile commerce development
Mobile commerce, better known as M-commerce is a trading platform for buying and selling goods and services. This version of e-commerce services works on wireless applications and is highly compatible with a variety of cellular devices. You can now leverage the power of mobile commerce by collaborating with us to build an intuitive, secure and highly responsive e-commerce solution.
Our mobile commerce development process involves intense testing and bug-fixing stages to ensure our clients have their hands on the ideal product.
Theme development and integration
It is the themes and designs that you display on your website that remind people of your website. A custom theme will give your business a high-quality branded look that sets you apart from your competitors in the market and create your niche within the industry.
Since you are availing of custom theme development and integration services, you can incorporate all your business requirements into the design and come up with a theme that aligns with your business model.
Ecommerce Maintenance and support
An ideal online store is one that provides a great user experience, doesn't lag and offers top-notch performance. Your website needs to be well-maintained and upgraded on a regular basis in order for it to offer all these. Working with us, we ensure that your e-store has all the latest and best features.
Our expert teams come up with a great maintenance and support strategy that will help avoid any downtime issues and improve the user-friendliness of your online platform.
Ecommerce API and integration
Among the many varieties of technologies related to e-commerce, there is one that connects them all API. An e-commerce API facilitates the storage of all the data in a single user interface and helps in the easy transfer of information from one software to another.
As APIs function as an extensible platform that integrates well with other software solutions, you can take full advantage of your existing systems without the need to build new features from scratch.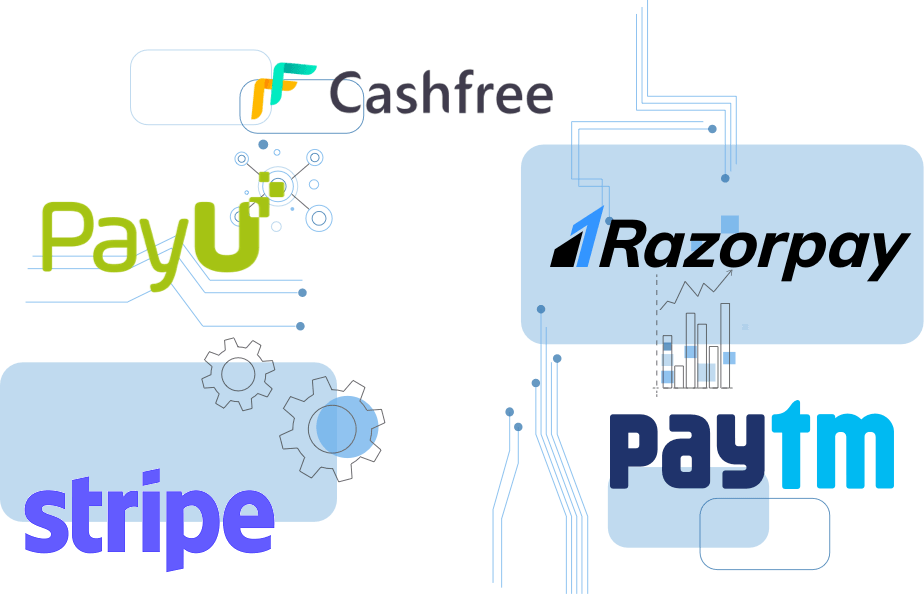 Payment gateway integration
As an e-commerce platform owner, you have to make sure that your customers have access to a safe and quick payment system. The payment solution you choose should satisfy the needs of both your business and customers. The currencies you accept, the different payment methods you offer, and how quickly money gets to your account all depend on the payment gateway you choose.
At Bluelupin, we can provide you with the right payment solution that is safe and easy to use.
Bluelupin: Custom eCommerce app development company
At Bluelupin, we have the right tools and resources to meet all your business standards. Our teams of experienced and talented professionals can bring to you a set of various services and features that can cover all your business needs. Curious to learn more about custom e-commerce platform development? Or want to build an online solution right away? Get in touch with our experts.
Personalized eCommerce app development company Solutions
Accelerate Your Digital Transformation