Mobile App

Development

Whether you are a startup or an established brand, a mobile app is necessary for any business to stay ahead of the curve.
Our Mobile App Development Process
Our mobile app development process consists of the following steps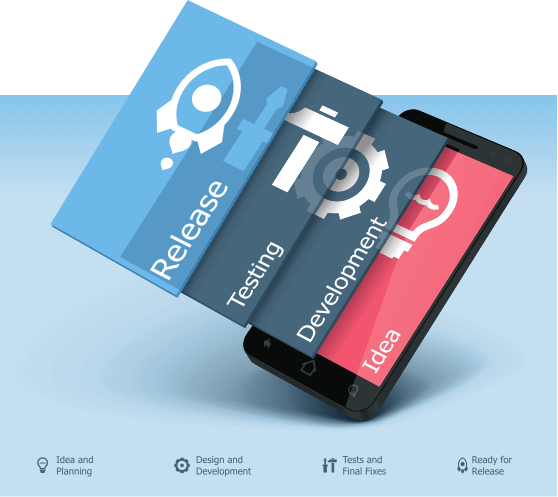 Discovery and Planning
Before we start any coding, we take the time to fully understand your business, your target audience, and your goals for the app. We work with you to create a detailed project plan that outlines all of the features and functionality that the app will include.
Design
Once we have a clear understanding of the project, our team of experienced designers will create high-fidelity mockups of the app's user interface. These mockups will give you a clear idea of how the app will look and feel, and we'll work with you to make any necessary revisions until you're completely satisfied.
Development
With the design finalized, our team of developers will begin building the app. We use the latest technologies and best practices to ensure that the app is reliable, efficient, and scalable. As the app is being developed, we'll keep you updated with regular progress reports and the opportunity to review and provide feedback on the app's functionality.
Testing and Quality Assurance
Before the app is released, it undergoes rigorous testing to ensure that it performs as expected on all devices and operating systems. Our quality assurance team will identify and fix any bugs or issues that are found during testing. In addition, our security experts will conduct thorough testing to ensure that the app is secure and compliant with industry standards.
Launch
Once the app has passed all of our quality checks, it's ready for launch. We'll work with you to decide on the best app store and submission strategy, and we'll handle all of the technical details to ensure that the app is live and available for download as soon as possible.
Maintenance and Support
Even after the app is launched, our team will be available to provide ongoing maintenance and support as needed. We'll stay in touch to ensure that the app is always up-to-date and performing at its best. In addition, we'll continuously monitor the app for security vulnerabilities and issues, and take timely action to fix any problems that arise.
Android App Development
At Bluelupin, we offer cutting-edge mobile application development solutions with the latest technology to aid you in establishing your brand, generating leads and conducting other business operations. As a leading mobile app development company, our services help align the ideas, needs and vision of your business with an android-specific user base. We focus on developing unique android design strategies and delivering quality software products for businesses, small and big alike.
Hence, our services are wider than just smartphones. Our team of app developers can create software solutions for android mobile phones as well as android mobile tablets.
Kotlin
Java
Android Studio
Firebase
SQLite
iOS App Development
If you are looking for a company that develops unique and reliable iOS applications, then you are at the right place. We develop custom mobile app development solutions that cater to your business needs and ensure their seamless integration with the iOS environment. From what begins with a consultation, our services include solutions design and development, implementation and continued support. At Bluelupin, we are not limited to building iPhone applications.
Our developers work on applications that function well across all Apple devices including iPhone apps, iPad apps and Apple Watch apps.
Swift
Objective-C
Xcode
Realm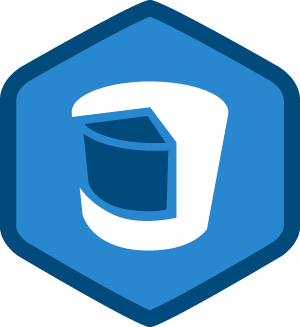 Core Data
Frameworks
Did you know that behind the scenes of every intriguing application, there are many app development frameworks that work to provide you with the best user experience? At Bluelupin, we work with frameworks that perform well on both iOS and Android platforms. Our team of experienced app developers can bring your business ideas to fruition by delivering secure and engaging apps. Flutter, ReactNative and NativeScript are the frameworks that we use to develop rich and versatile applications for your business.
With these frameworks in our toolkit, we can be trusted with producing high-quality applications that solve your business challenges and offer the right features to users.
What makes Bluelupin stand out?
The web apps we build run on different devices and host intuitive UI animations. We can assure you that they will not disappoint when delivering exceptional user experience. At Bluelupin, we encourage using natural systems and processes in design that allow exposure to nature. Through these design approaches, we focus on improving health and well-being.
Wonder how to develop an app and reap its benefits? Well, we can help you with that. Get in touch with our experts now.
Accelerate Your Digital Transformation